Auto Owners Insurance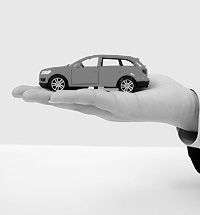 When searching for the right auto owners insurance policy,
we are here to simplify the process.
The choice between mandatory and optional coverages, deductibles, legal requirements, and a vast array of coverage levels can be overwhelming. Do you need full coverage or liability? Is your vehicle new, used, leased, or being financed? Is comprehension or collision the best coverage or should you opt for both?
At the Hitchcock Agency, we have 5 agents who understand how to find you the best coverage you need, at an affordable price. The roads we travel have their risks, choosing the right auto owners insurance policy will give you peace of mind and the protection you need for you and your loved ones.
Online Payments
for your convenience

how to choose vehicle insurance
Self
assessment driver and passengers,
driving habits,
value of vehicle,
your finances
Insurance needs
Required by law,
deductibles,
multiple discounts
claims reps
over 100 companies to choose from
Independent Agency:
As an independent agent we have the ability to shop the best rates for you