Workers Compensation Insurance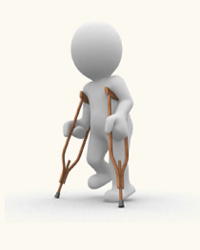 Tennessee's guidelines for the Workers Compensation Insurance law.
Who is required to have Worker's Compensation Insurance?
1) All employers with five (5) or more full or part-time employees.
2) All employers engaged in mining and production of coal with one (1) or more employees.
3) All workers in the construction industry unless they are specifically exempted.
Special Employment Situations
With the exception of the construction industries, employers with fewer than five employees are exempt from the state's worker's compensation act. Agricultural employers may provide worker's compensation coverage voluntarily, but are not required by law to do so. Also, employers may provide voluntary workers compensation insurance coverage for domestic servants.
Call For Your Workers Compensation Insurance Quote!